i am flowering
Madeline Gallucci

March 6 – April 17, 2021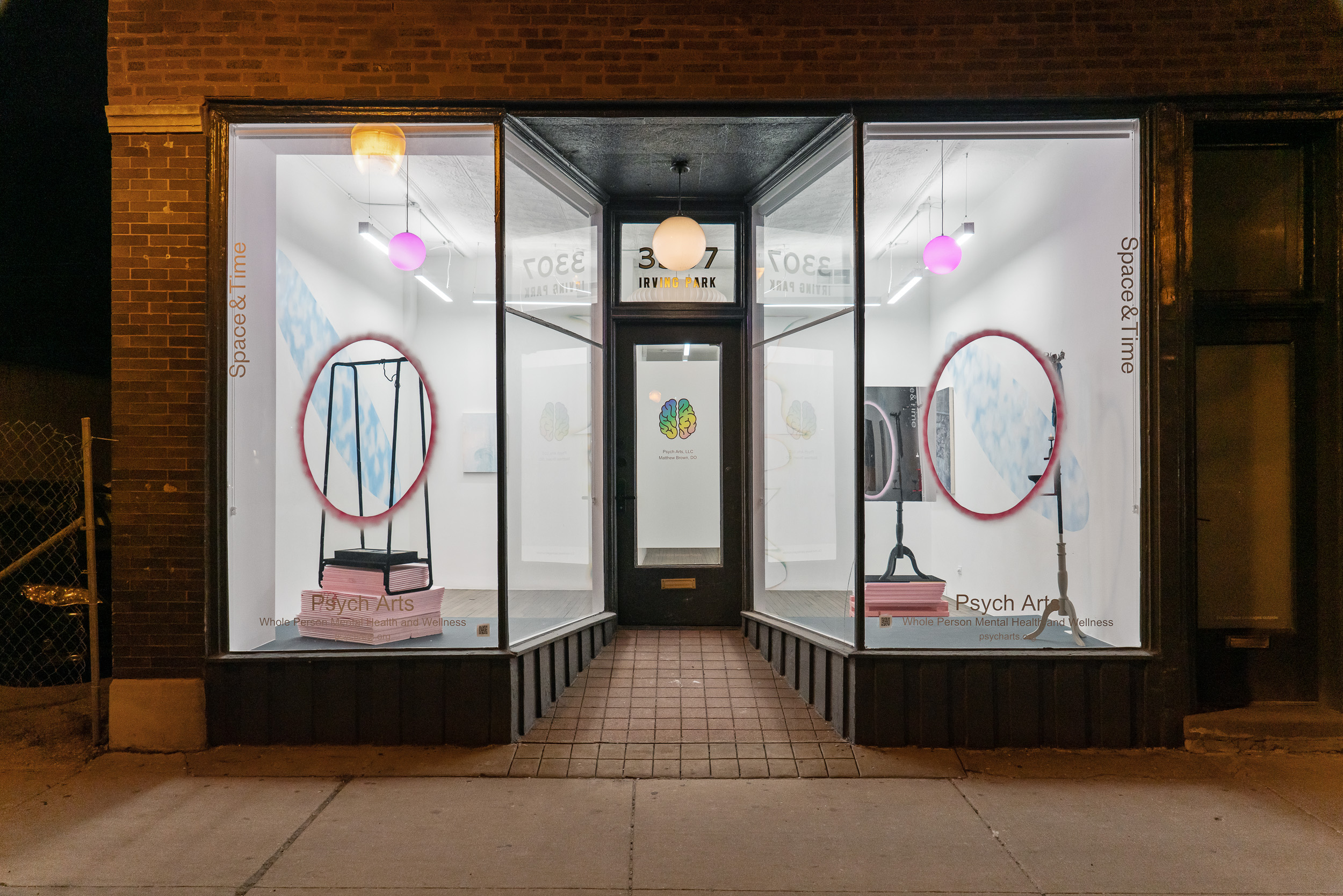 Space & Time announces
i am flowering
, a solo exhibition by Madeline Gallucci. Gallucci presents work that is diaristic, marked by glimpses of self-portraits, mirror paintings from early quarantine, and velvet sculptures, all showcasing deep introspection alongside performative installation elements. i am flowering was conceived in response to extended physical distancing while completing her MFA at The University of Chicago during the COVID-19 pandemic.
Multiple moments of doubling are found throughout the gallery, drawing attention to points of symmetry and strangeness. Airbrushed cloud portals and columns painted directly on the gallery walls oscillate between stacked glassware or Rorschach tests. These interventions also mimic the architecture of the gallery itself. Paintings of mirrors on canvas are hung on top of the murals to hint at the possibility of slipping between alternate universes. Gallucci prioritizes the physicality of 2D images as a continuum between paintings and sculptures, to dissolve any notions of hierarchy.
Her paintings skillfully capture scratched mirrored surfaces. Glyphs and graffiti, one liners and self-affirmations such as, "I WAS HERE" are immortalized across mirrors in unoccupied rooms. It is nearly impossible to ignore connections to a cinematic history of protagonists hiding behind or appearing in mirrors. Douglas Sirk's All That Heaven Allows, Written on the Wind, as well as Rainer Fassbinder's and Alfred Hitchcock's films, come to mind. Not quite a house of mirrors, rather a fragment of a current individualistic culture, never ending Zoom meetings, interiors, and selfies reflecting and doubling upon themselves. These artworks are rooted in delicate tactile surfaces, fragility, and celebrate vulnerability.
---
Madeline Gallucci is an artist, educator and organizer living in Chicago, IL. She received her BFA from the Kansas City Art Institute in 2012 and her MFA at the University of Chicago in 2020. Madeline is a recipient of the 2016 Charlotte Street Foundation Visual Artist Award and has held residencies at Minnesota Street Project, Grin Collective and Kansas City's historic Hotel Phillips. She has exhibited at LVL3 and UGLY in Chicago, IL, Super Dutchess Gallery in New York, NY, Rebekah Templeton in Philadelphia, PA, Skylab Gallery in Columbus, OH, Terrault Contemporary in Baltimore, MD, Pelican Bomb Gallery X in New Orleans, LA, the Kemper Museum of Contemporary Art, Plug Projects, and 21c Museum Hotel in Kansas City, MO. Collections include the Nerman Museum of Contemporary Art in Overland Park, KS. From 2014-2018, Madeline was Co-Director of
Front/Space,
an innovative project space located in Kansas City, MO. She is currently a
Visual Arts Teaching Fellow
in the Department of Visual Arts at the University of Chicago.
www.madelinegallucci.com
@madelinegallucci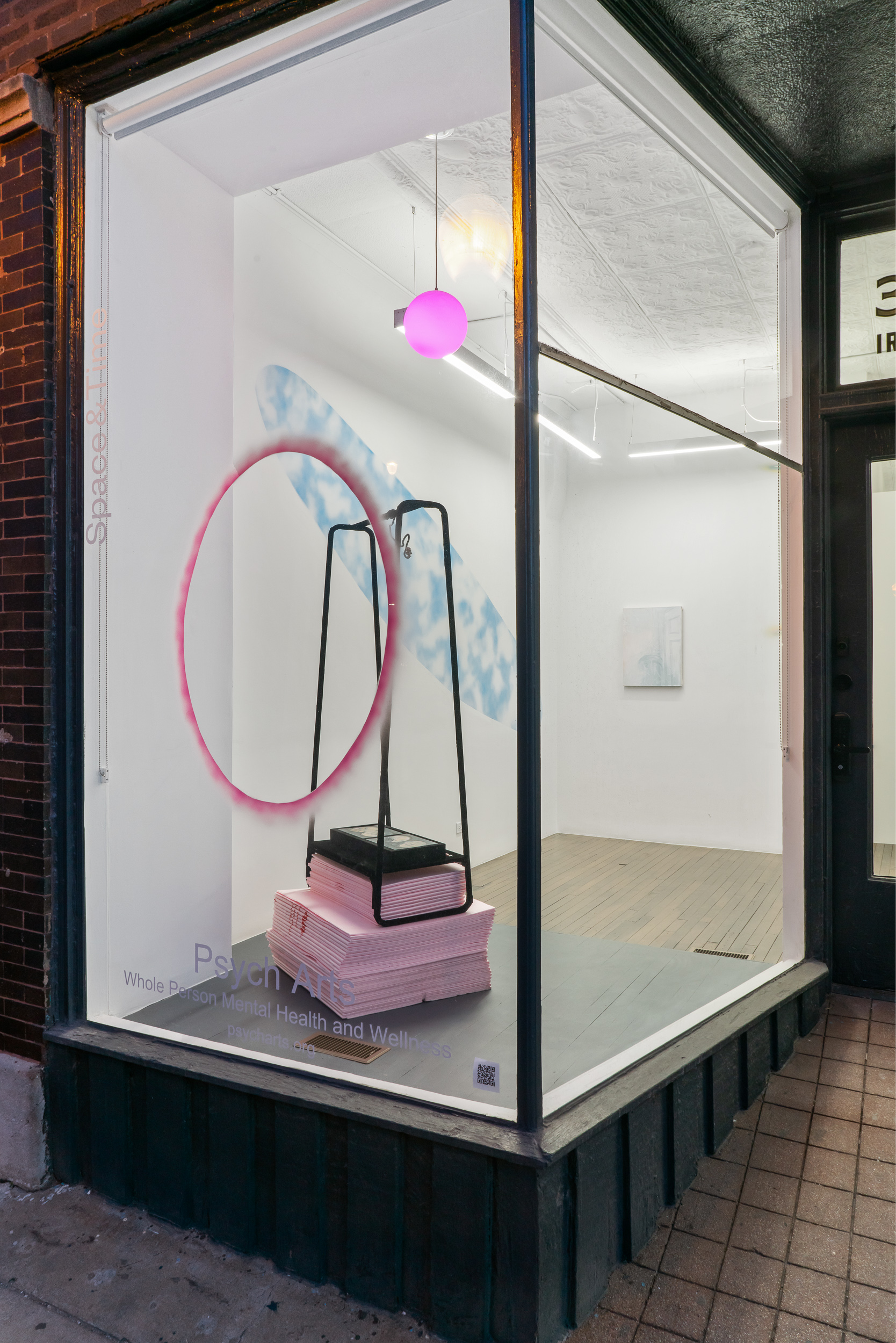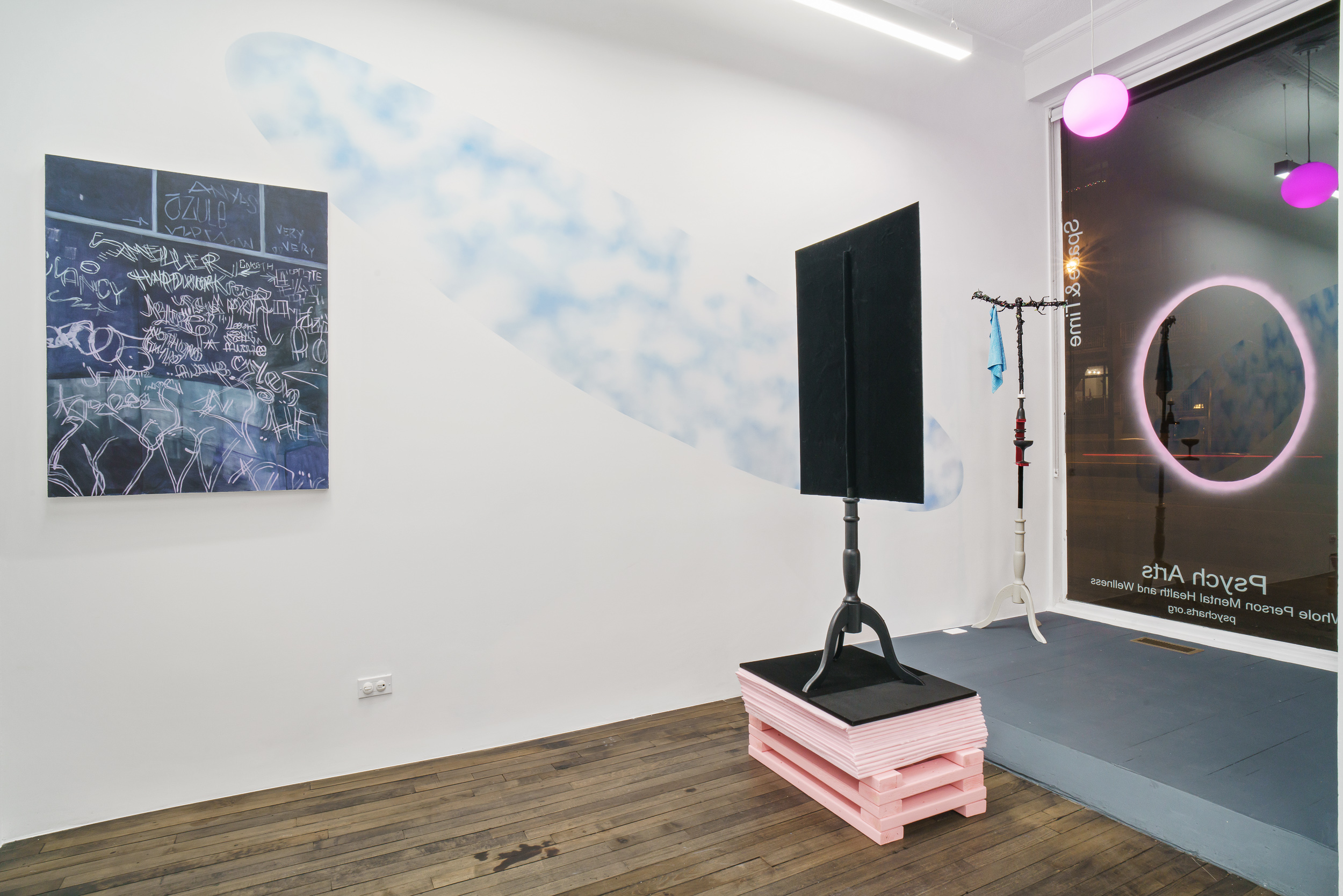 stackstack,
acrylic on wall, dimensions variable, 2021
men's room,
acrylic on canvas, 18 x 24 x 1.5 in, 2020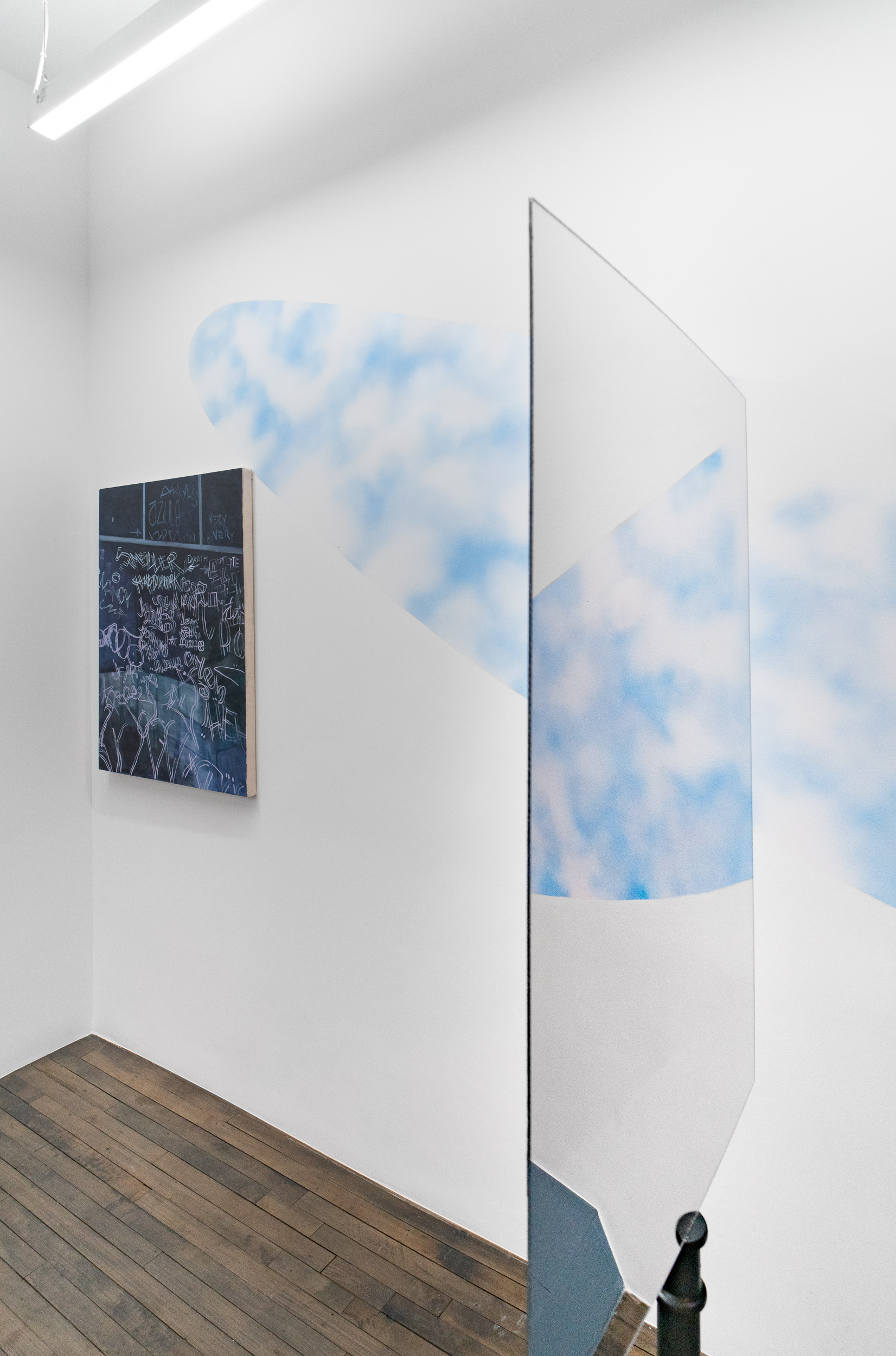 the narrows, acrylic and ink on canvas, 30 x 40 x 1.5 in, 2020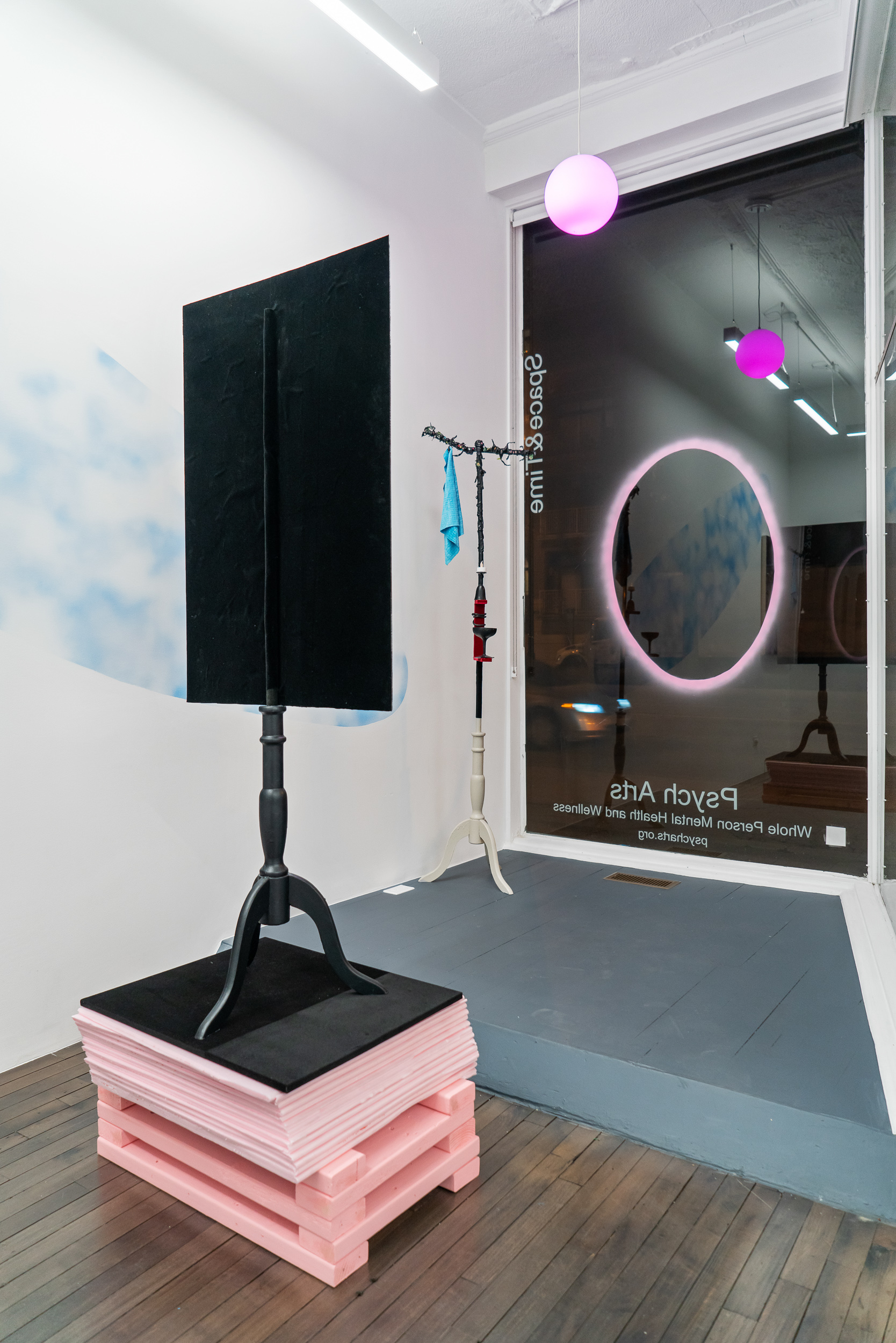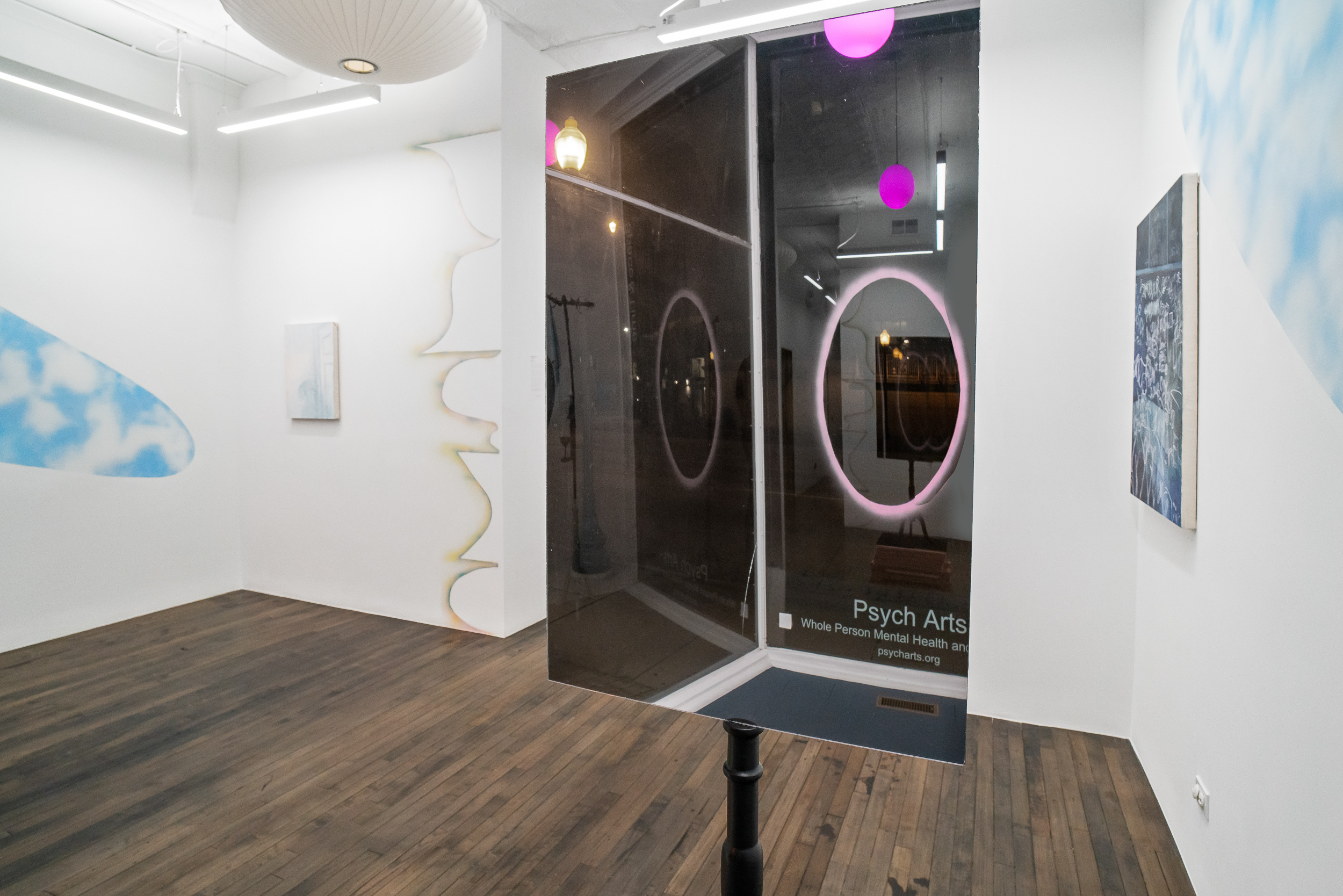 fun house, reflective plexi glass, velvet, wooden stand, foam, 2x4s, latex paint, jewelry, 22 x 74 x 24 inches, 2021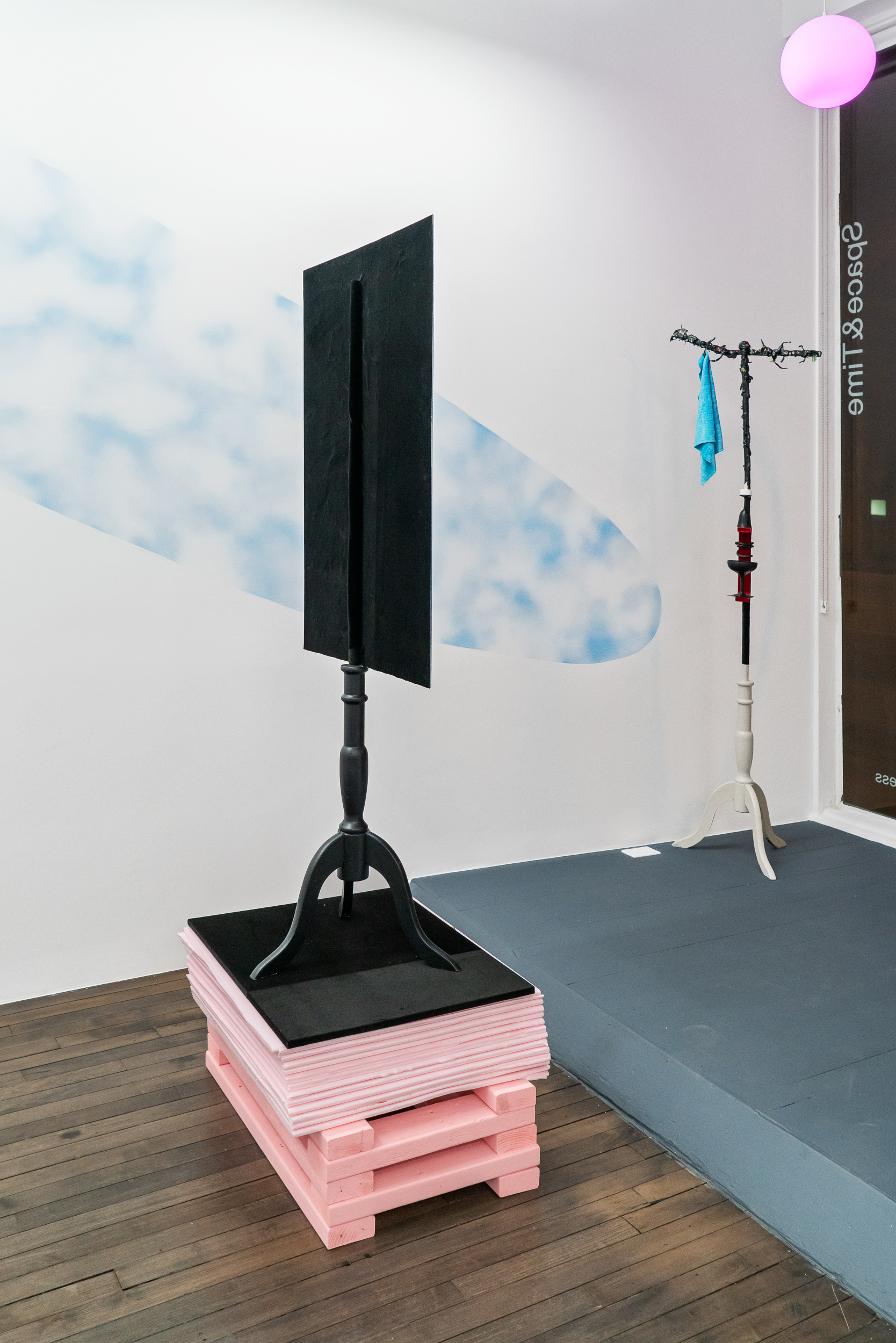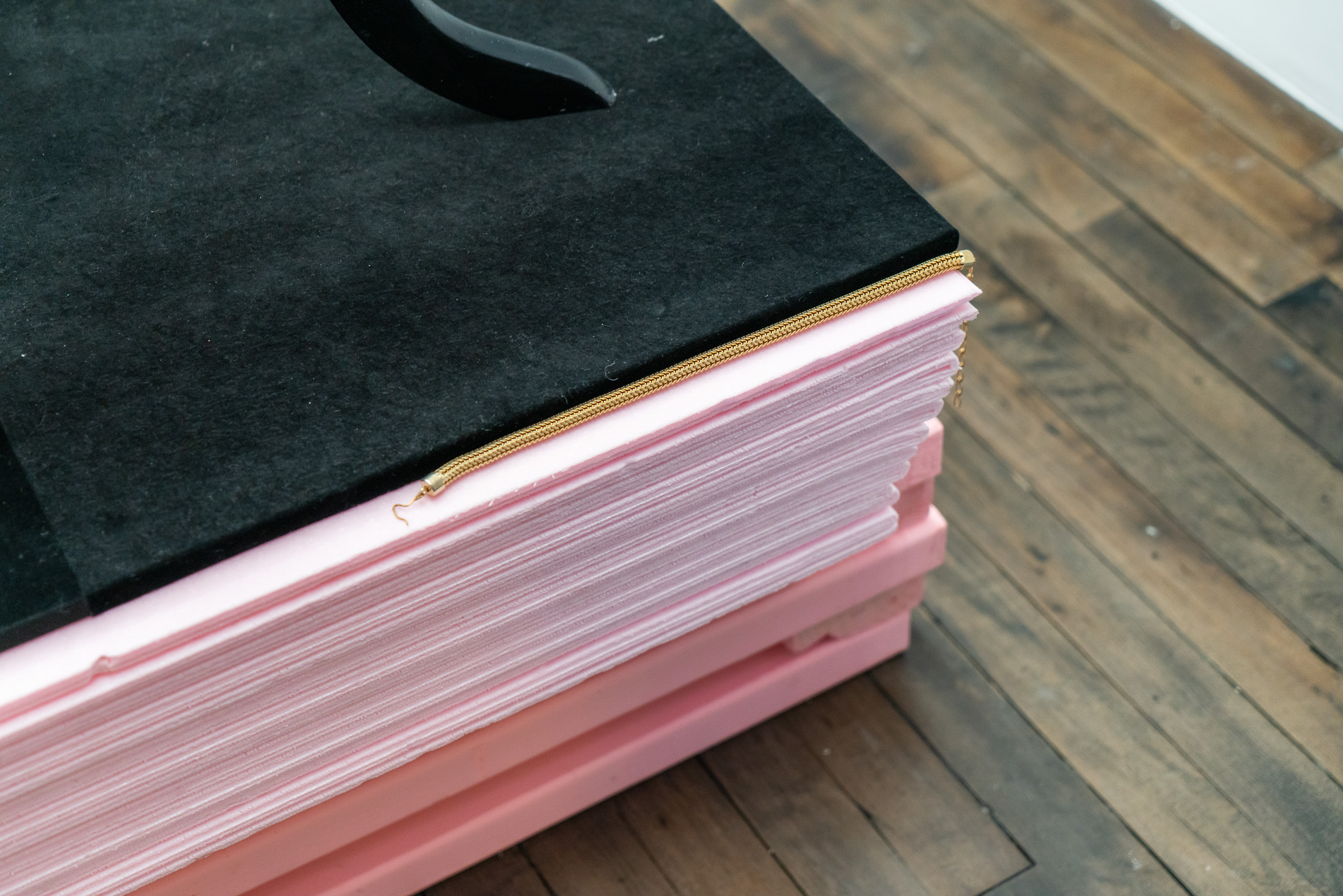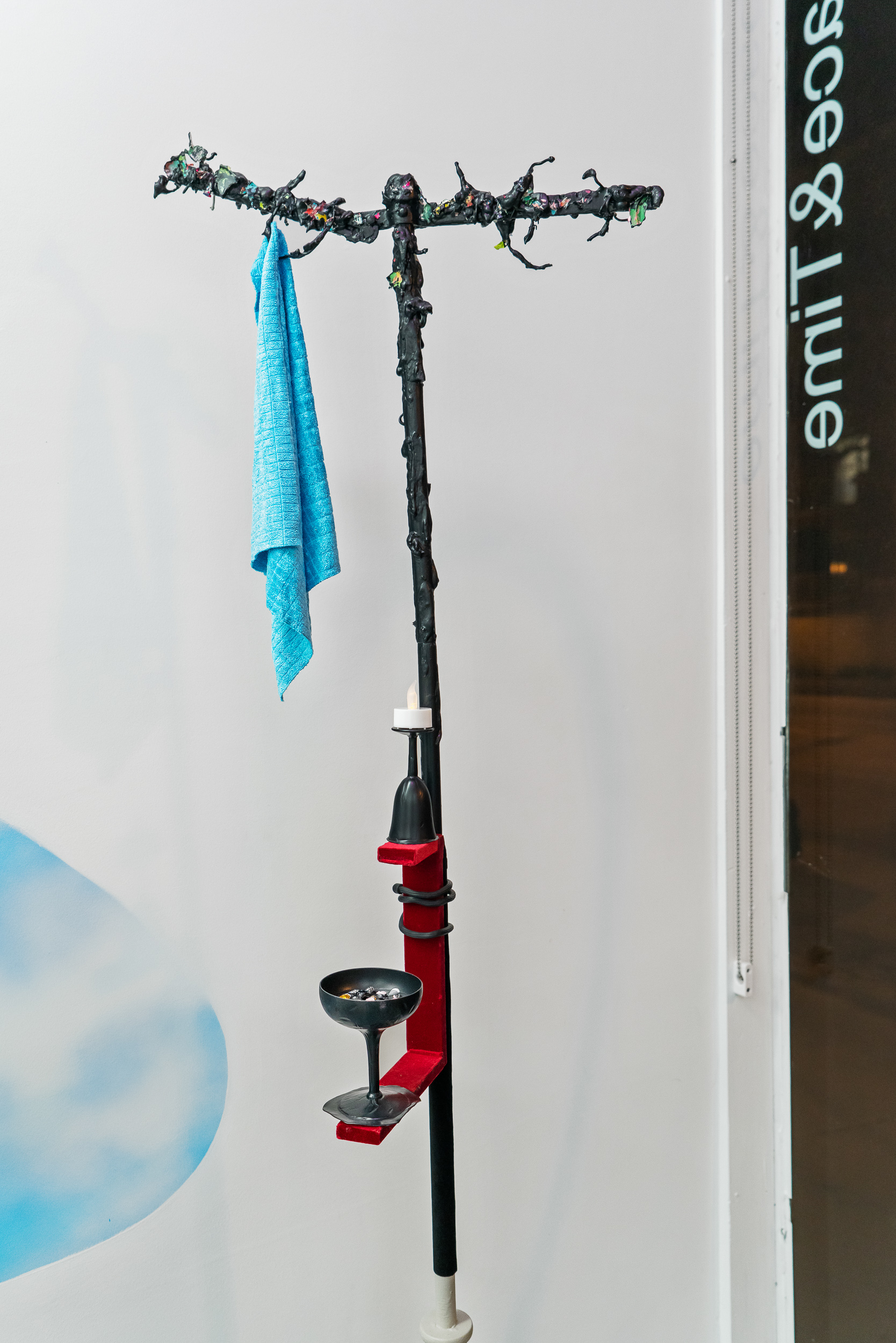 Night Stand, acrylic and latex paint, velvet, stemware, earrings, fake nails, clothing rack, gear tie, other found objects, 21 x 71 x 9 inches, 2021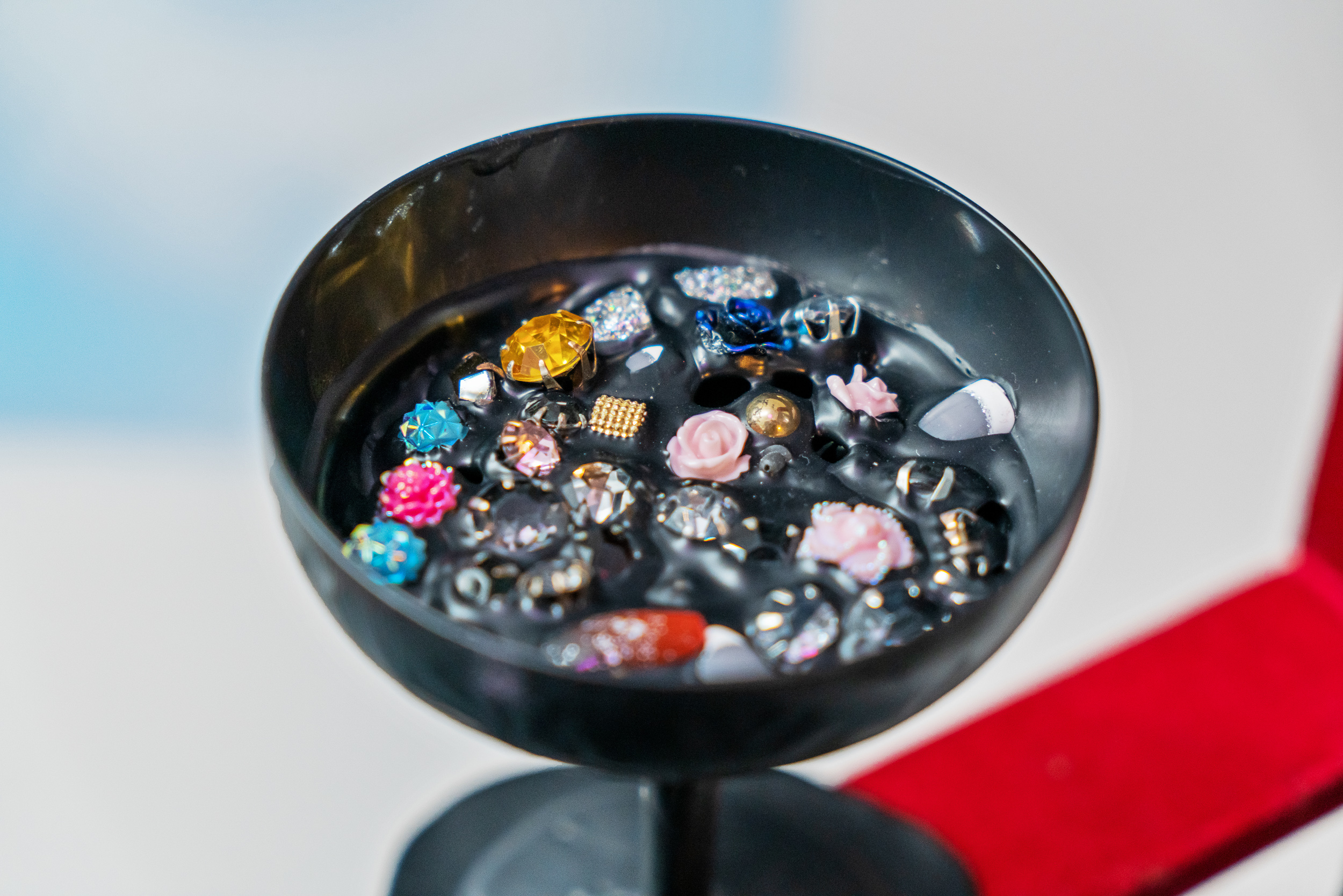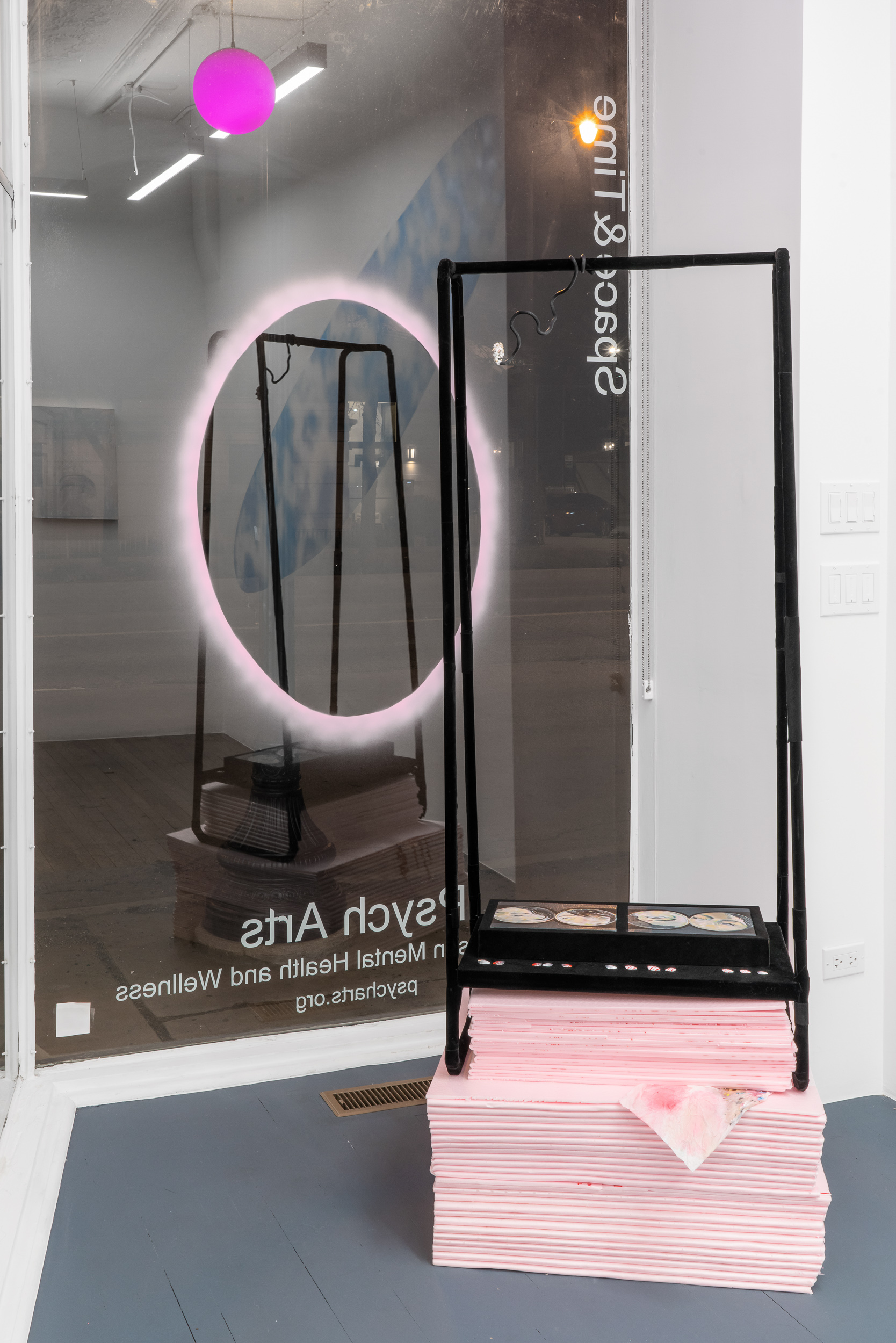 compact, acrylic and oil on canvas, velvet, fake nails, clothing rack, paper towel, foam, gear tie, epoxy, earrings, 28 x 72 x 26 inches, 2021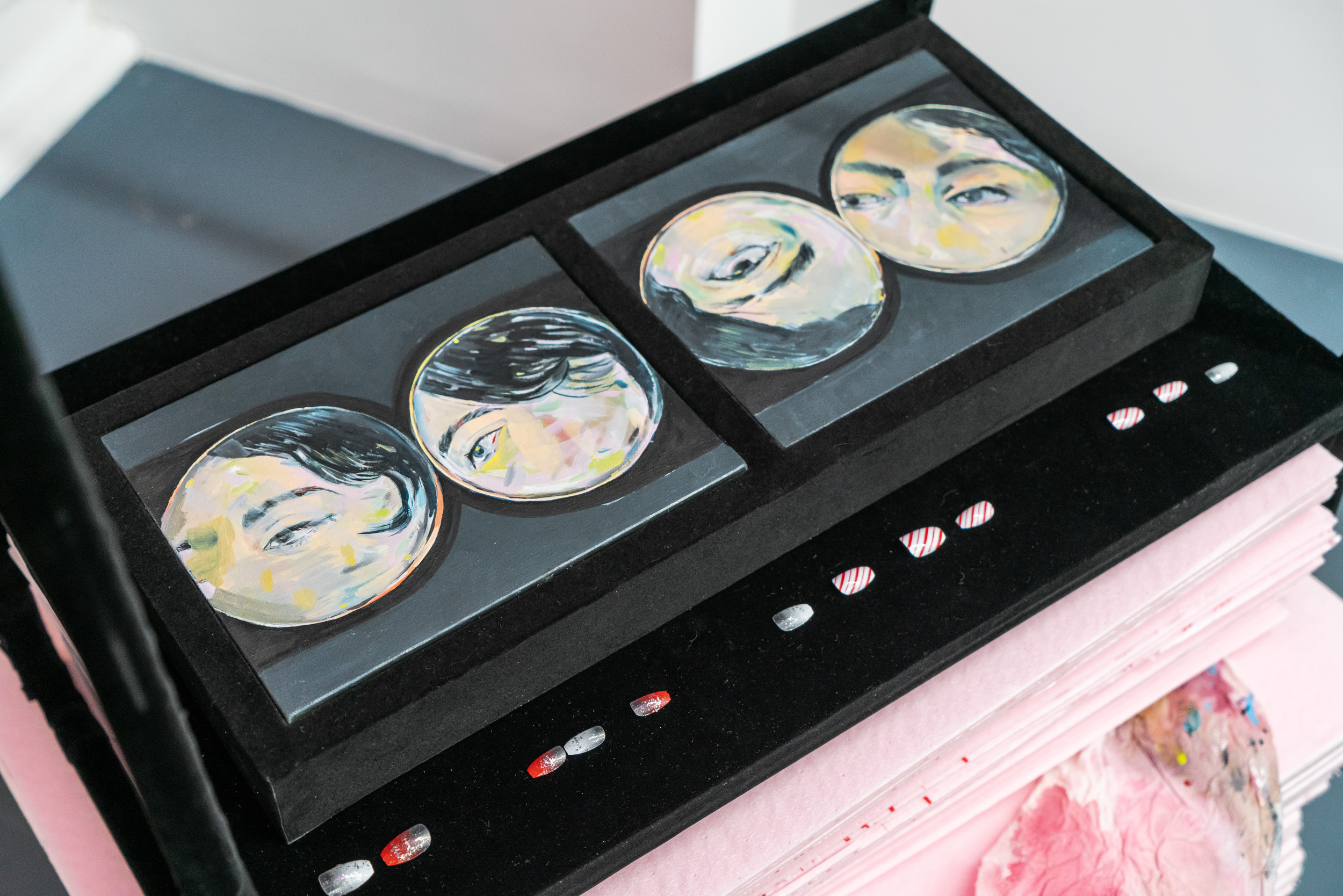 Images courtesy of Robert Chase Heishman.